The 1990s

My 1990s started out with philosophy classes at Amsterdam University. Philosophy may be a useless study in terms of measurable economic value, but it definitely provides a solid background for a writer. Finally, I was also surrounded by motivated people who had something to say, although there were some odd moments here as well. Such as having a meeting with Professor Brons over my dissertation on Hegel. He told me that he didn't know from my dissertation zif it was the most brilliant thing ever written on Hegel, or if I didn't understand even the most rudimentary beginnings of Hegel's theory. He gave me a straight A, hoping he would one day have his question answered. That day came a bit later, when Brons told us that Hegel had proven the existence of God in printed words.I left his 'class.' The man clearly needed a psychiatrist. I had more heart for Kant and Wittgenstein, with whom I spend four fascinating years, before graduating with a dissertation on the influence of Wagner on Nietzsche. I defended that dissertation dressed up as a blend between Dionysus and a Greek philosopher.
Initially, Professor Cornelis Verhoeven proved offended and wanted to cancel the ceremony, but Professor Maarten van Nierop persuaded Verhoeven to hear me out. Grudgingly he relented, but we never spoke again thereafter. A pity, Verhoeven was an esteemed philosopher. I valued his classes and his free mind very much, and had not for a moment anticipated his reaction. My theory was in that dissertation, and it was as rock solid then as it is today: philosophy is art and therefore defined by esthetic, literary criteria. Secondly, Nietzsche was not merely influenced by Wagner, but he copied 90% of 'Geburt der Tragödie' from Wagner's philosophical writings. To my surprise, no one, including my examinators, had ever bothered to read Wagner's philosophical writings, as Verhoeven postulates in the video excerpt provided here. This disappointed me, because it made the whole dissertation little more than a farce, whereas I had boldly thought to prove a ground breaking theory…
At the end, I gave my Professors each a bottle of Greek wine, and said: 'As much as I admire the books of Wagner and Nietzsche , there will never be proof of a Dionysian culture. Any fantasy is as good as another. If you would really want to find the roots of European culture in the mythical Dionysian cult, the best way to do so is presumably to empty these bottles.'
As for the ceremony, that was just another performance. After all, I was a diplomaed artist…
The Links Project
The nineties, that was a decade perhaps best described as the era of the eclectic. As for me, it was also the decade in which I started traveling around the Eurasian continent with a poem called 'UndestinedThe Links Project sprang from the short poem 'Undestined I listen to his beautiful words, carried by the winds they are saying nothing, they are undestined, tempting the empty.' Five lines that wanted to behold the world, and liberate it. Why shouldn't they? After all, I was 27.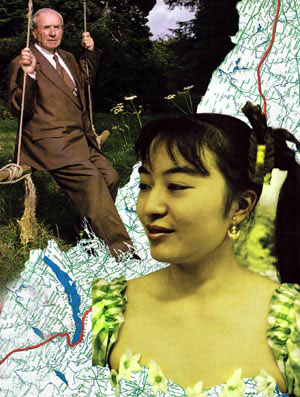 In its first life, 'Undestined' was a visual poem, the meaning of which anyone can surely figure out. However, ultimately, a visual poem like that is nothing else than the next bunch of 'beautiful words'. Basically, that is the limit of language: words are only words, they can't act in themselves, or change anything. And yet… by taking 'Undestined' from Ireland to Japan, and having it recited (in the local dialect) in each single village and city along the way, the audiovisual poem crosses borders, and denies their existence – even if some borders become painfully clear.
The Links Project is the living poem 'Undestined' in its audiovisual form. In that form the poem is the first to ever have crossed the physical limits of language: it shows something in itself, rather than pretending something. Instead of being mere words, it is a self contained act.
I am not an idealist . I do not wish to change the world, which is fine as it is. However… The Links Project might change some people. Forget about the political and religious connotations of the poem, forget about the linguistic revolutions: the true message of the projects is that it shows people that anything is possible, if you believe in yourself. .
Traveling with an eight second poem over a time span of twenty years is bound to change your life and personality. As poetic as such a journey sounds, there were times when it felt as if I was trapped in a poetic nightmare. Imagine what it would be like to look out for 544 persons between Ireland and Japan, just to have them recite the same few lines over and over again – for years. If it wasn't for The Great Adventure, I would certainly have stopped halfway, when I was out of means, out of luck, kidnapped, molested, and even once arrested and put in jail. Together with my fellow travellers, often taken along on the ride from wherever I made friends – I lost a few on the way as well.
As for The Links Project, it took me seven years to complete the journey, but I am still struggling with the results online at thelinksproject.com.
Debt crisis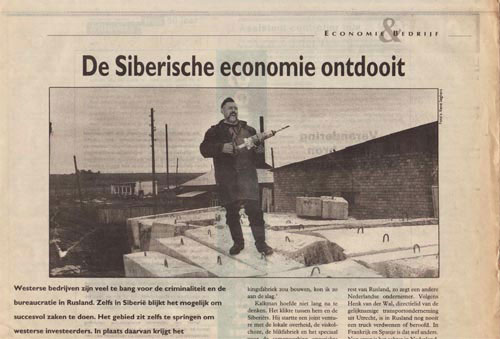 When I finally finished The Links Project I had so many debts that I feared imprisonment.  However, during the last leg which took me through Siberia from the Ural Mountains to Vladivostok and back, I had discovered that pretending to be an economic journalist often resulted in getting hotels, food and transport for free. I started to play that card and soon went through Siberia from one Zil limousine to the next. There was but a small price to pay: I had to visit each and every factory on the route, in order to report its fantastic possibilities in 'my newspaper back home'.
When I finally returned home, I felt a bit guilty for all those Siberian city administrators that were expecting me to publish essays about their factories. I decided to call an economic newspaper called Intermediair. To my surprise they accepted my story on 'Siberian economy' in a four page feature.
Since they paid quite well, I decided to try my luck with other magazines. In Martin van Amerongen of De Groene Amsterdammer I found a kin soul, in Matthijs van Nieuwkerk during his Het Parool year I found someone who was open to bold initiative. Suddenly I was a journalist. Some results of this can be seen at the publications page.
 with a Diva
Those were still the days before the internet arrived to change the world. Sometimes I wonder how I got from playing skipping rope during school breaks to living behind a computer screen, but I believe I know the answer. There I was: a writer. I had published five poetry albums in the first half of the 1990s, De psyche van Klein Zwitserland (The Psyche of Little Swiss) I & II, De letters wreken zich (The letters avenge themselves), Bloed (Blood) and De Krant (The Newspaper).
Apart from those, I had never published a solid book. I was writing one though, my first novel – I still am. However, it was already in 1991 that I started researching the life of Hariclea Darclée, the Anna Netrebko of the 1890s and the Diva for whom Puccini wrote the role of Tosca. By the time the internet came around, I started posting strange requests about this mysterious Romanian Diva of Royal Greek descent. To my amazement, I received replies from persons I would then never have dared to approach, like Tom Kaufmann, the famous Donizetti chronologist.
Tom then emailed me his draft chronology for Darclée, and I found myself with enough basic info to seriously research her life and times. Before I knew it, I was writing her book. An impression canbe sampled at www.darclee.com .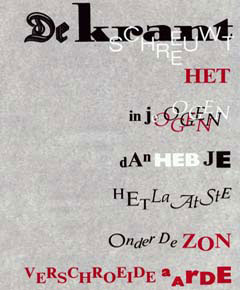 De Krant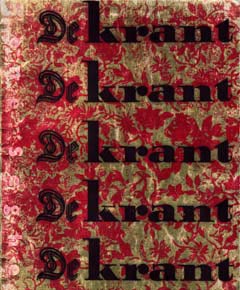 De Krant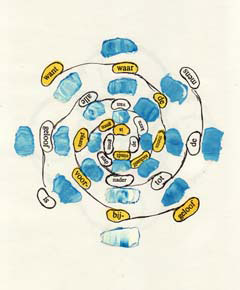 Geloven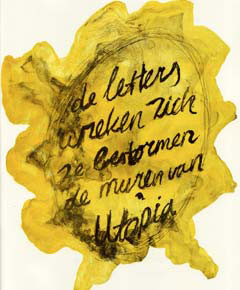 Letters Wreken Zich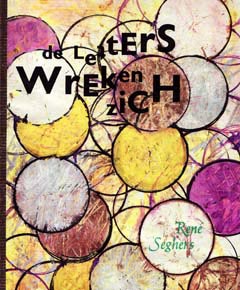 Letters Wreken Zich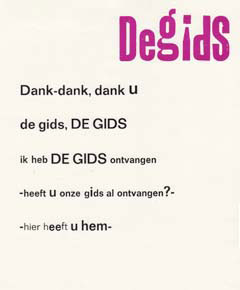 De Gids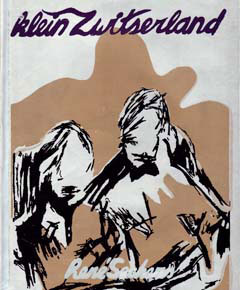 Psyche Van Klein Zwitserland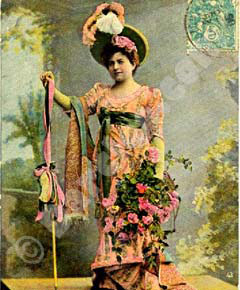 Tosca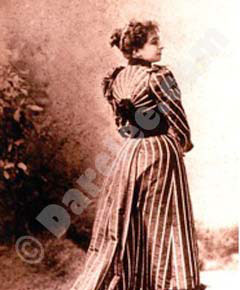 Darcée 1896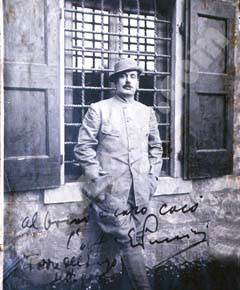 Puccini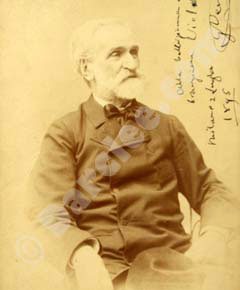 Verdi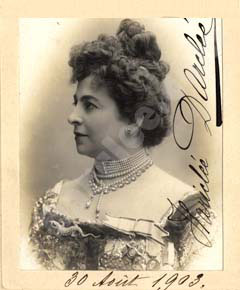 Darclée 1903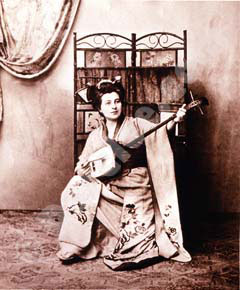 Iris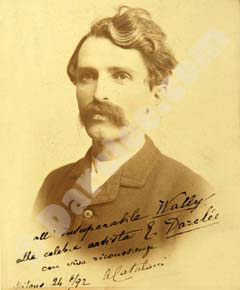 Catalani
The extent to which I was able to find source information would have been impossible even a mere two years before. Thanks to the internet, oceans vaporized, and cost limitations of international phone communication ceased to exist. Soon my best friends were no longer just those that lived nearby, but those that I shared any given passion with, wherever they lived on the planet.
Meeting Franco Corelli

In 1997, during a meeting with Italian tenor Franco Corelli in Vienna, I got Corelli's blessing to write his biography. Simultaneously with Darclée, I now started also researching Corelli's life by means ofcollecting relevant source information. It proved an expensive hobby  though, since these careers had taken place roughly between Moscow, New
York, Buenos Ayres, Rio de Janeiro, Milan and Paris. Which is why I accepted an incredible amount of commercial assignments, for the most outrageous magazines imaginable. Showbizz, men's magazines, page 3 girls and chicklits, often under exotic, mostly female disguises. To my own surprise I proved so good at producing commercial pulp fiction, that I soon had a mini-company in text-photo productions, with full time personnel and a hand full of free lancers.
Moscow Lights

Regardless, I continued to cultivate my career in the serious press. There were further publications in acknowledged magazines as HP-De Tijd (HP-The Time), De Groene Amsterdammer (The Green Amsterdam) and Het Parool, In addition, I started publishing feature opera interviews and reviews in leading Dutch classical music magazine Luister (Listen). Thus, the late 1990s were definitely my formative years as a commercial writer/photographer, since the output of my pulp fiction enterprise easily exceeded a monthly amount of 100 pages. I did crazy, outrageous, and adventurous things then, such as driving my Ford Escort Cabrio to the Red Square in Moscow in order to make a model shoot in front of the St Basil's Basilica, with the lead singers of Russian girl group Кошки мышки (Cats & Mouses). Samples from their playful, only album 'А завтра я с другим уйду' (Tomorrow I'll go with another one) accompanies the slide shows provided here.
I had met the girls the night before in a local disco, and they loved the idea. Their job was to fall from the car in front of the Basilica, in the context of a series I made on 'girls falling from cars' for The Holy Cow Car Magazine and Esquire. Of course the Red Square is a no go zone for cars, but I figured we'd have two minutes before we would be arrested. In addition, I gambled on the charms of my lovely models.
As for the risks and costs, the magazine had accepted the bet to pay up if I returned with photos, and so there was little risk for me: I switched films after the first twenty shots and gave them a third girl who immediately left the scene. We were lucky though, the security forces recognized the singers and actually started helping us by keeping curious people away. When, a few minutes later, the better instructed army arrived in full force, the girls simply said that the guards gave us permission and we drove away…
I may not have learned too much from those trivial publications in themselves, but leading a team to accomplish a fine result is often more rewarding than managing things on your own. Some people can bring you truly amazing insights. Others can inspire you so much, that you can advance to the next level. I was born a lone Wolf, but since the late 1990's this Wolf started to value certain company…